All Products | Massage Stories | Massage Story Collection
Massage Story Collection
-a massage story-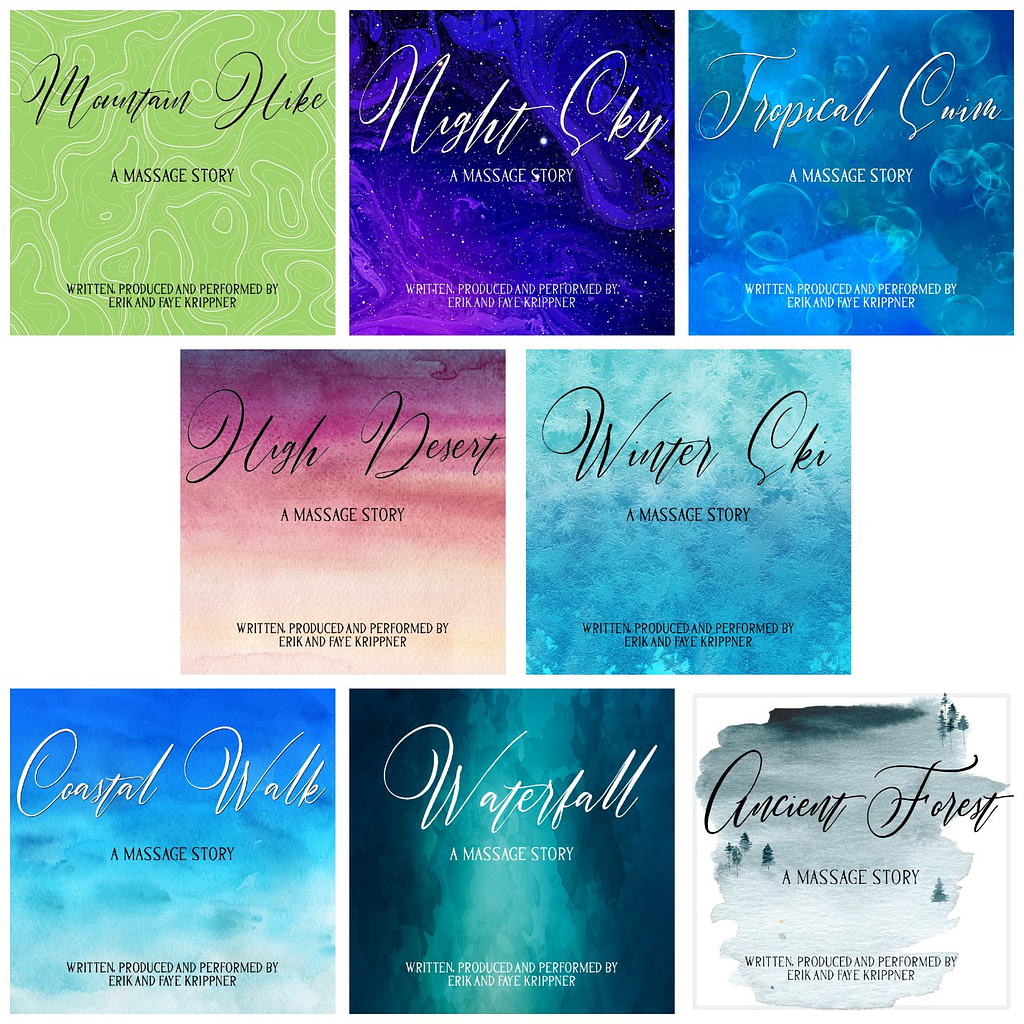 ADD TO CART
LISTEN:
Enjoy all eight of our massage stories.
Have the feeling of massage every day of the week, plus one! Over 11 hours of audio programming. We respect that some people respond better to a female voice, and others a male voice. We have included both readings to create the environment that makes you feel most nurtured.
The Massage Story collection includes:
all 8 massage stories.
over 11 hours of audio, half read in the male voice, half read in the female voice.
a 8 ebooks that accompany the audio stories.
Choose your virtual massage therapist! Enjoy the meditation with either Erik or Faye. You receive both of our readings.
Ancient Forest
Coastal Walk
High Desert
Mountain Hike
Night Sky
Tropical Swim
Waterfall
Winter Ski